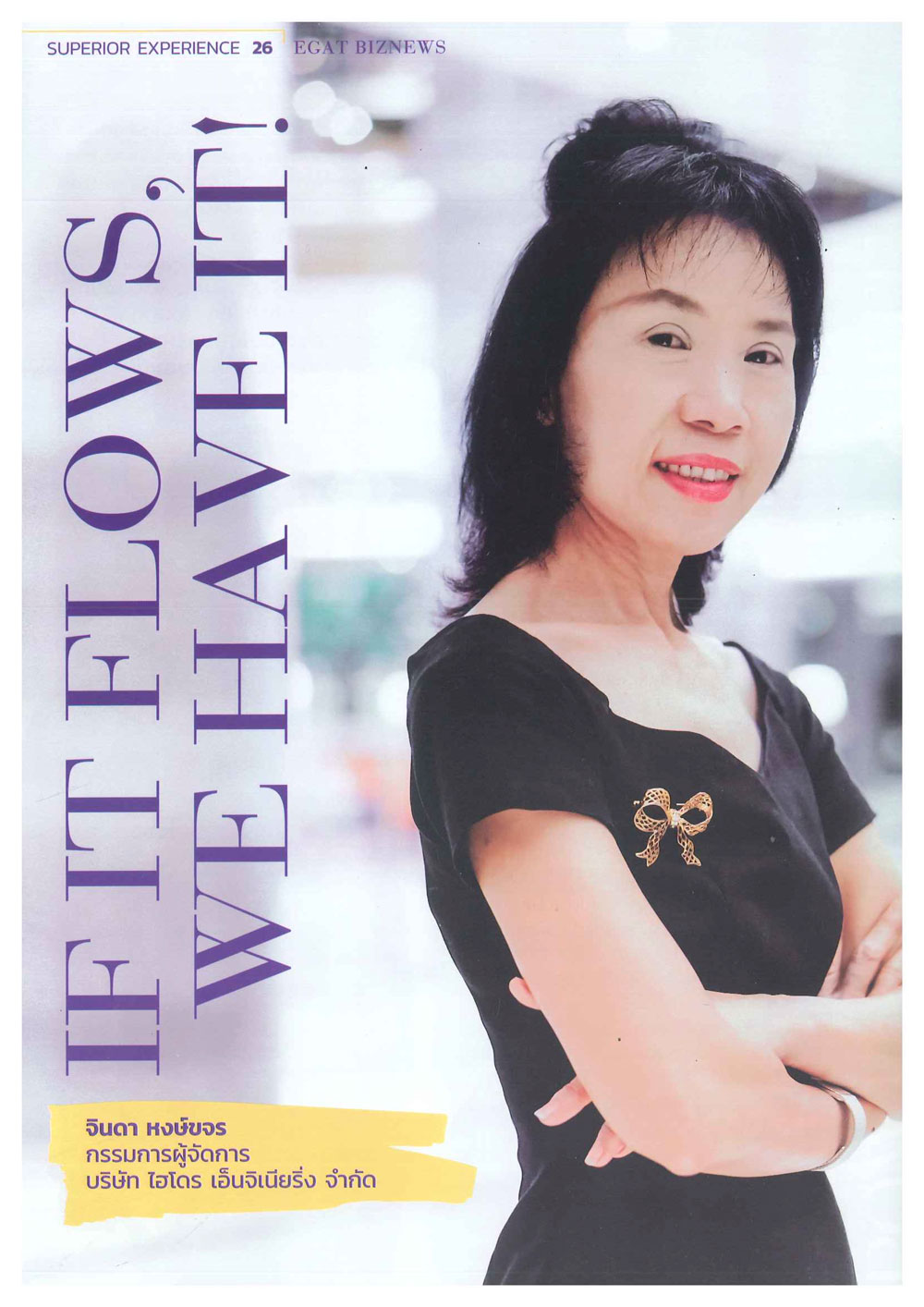 "Ms. Chinda Hongkajorn" has become the successful Goddess of hydropower at "Nam Lik 1".
When looking around the overall electricity business in ASEAN, nobody can restrain mind to keep an eye on neighboring country in the AEC, such as Lao People's Democratic Republic (Lao PDR) which has become an important base for many investors to invest in power generation projects, it makes Lao PDR having more than 60 hydro power plants with total max capacity 7,207.24 MW, one of them is "Nam Lik 1 Hydropower Plant" that has two Thai companies like Global Power Synergy Public Company Limited (GPSC) which join with Hydro Engineering Company Limited (HEC) to hold as major shareholder in each of 40 percent.
Business investment in oversea country is not easy. The one who will share us about Superior Experience is Ms. Chinda Hongkajorn, Chief Executive Officer, Hydro Engineering Co., Ltd. (HEC) who dares to across from Water Supply Business to Power Generation Business.
"Our expertise started from water business. We produced water supply systems, water pipeline and decreasing water loss management for the Provincial Waterworks Authority (PWA) and Metropolitan Waterworks Authority (MWA).  It seemed that we were the first private company which pioneers in this business prior to diversifying into power generation business. We simply started from selling electronics equipment and communication tools for CAT Telecom Public Company Limited and TOT Public Company Limited, later we expanded to supply small hydropower generators, Micro Turbine, Mini Turbine, as well as installation thereof, afterwards we enlarged to step to Renovation of Hydro Power Plant."
Just the first sentence that Ms. Chinda started telling her story. It made us amaze the experience of this business woman and couldn't wait to ask about the beginning of business since 1993. HEC accumulated experiences through thick and thin in the water supply business to become the leader of Thailand before diversifying into energy sector business by having the major turning point is Renovation of Kaeng Krachan Hydropower Plant Project of the Electricity Generating Authority of Thailand (EGAT) in 2008 with a value of 112 million Baht.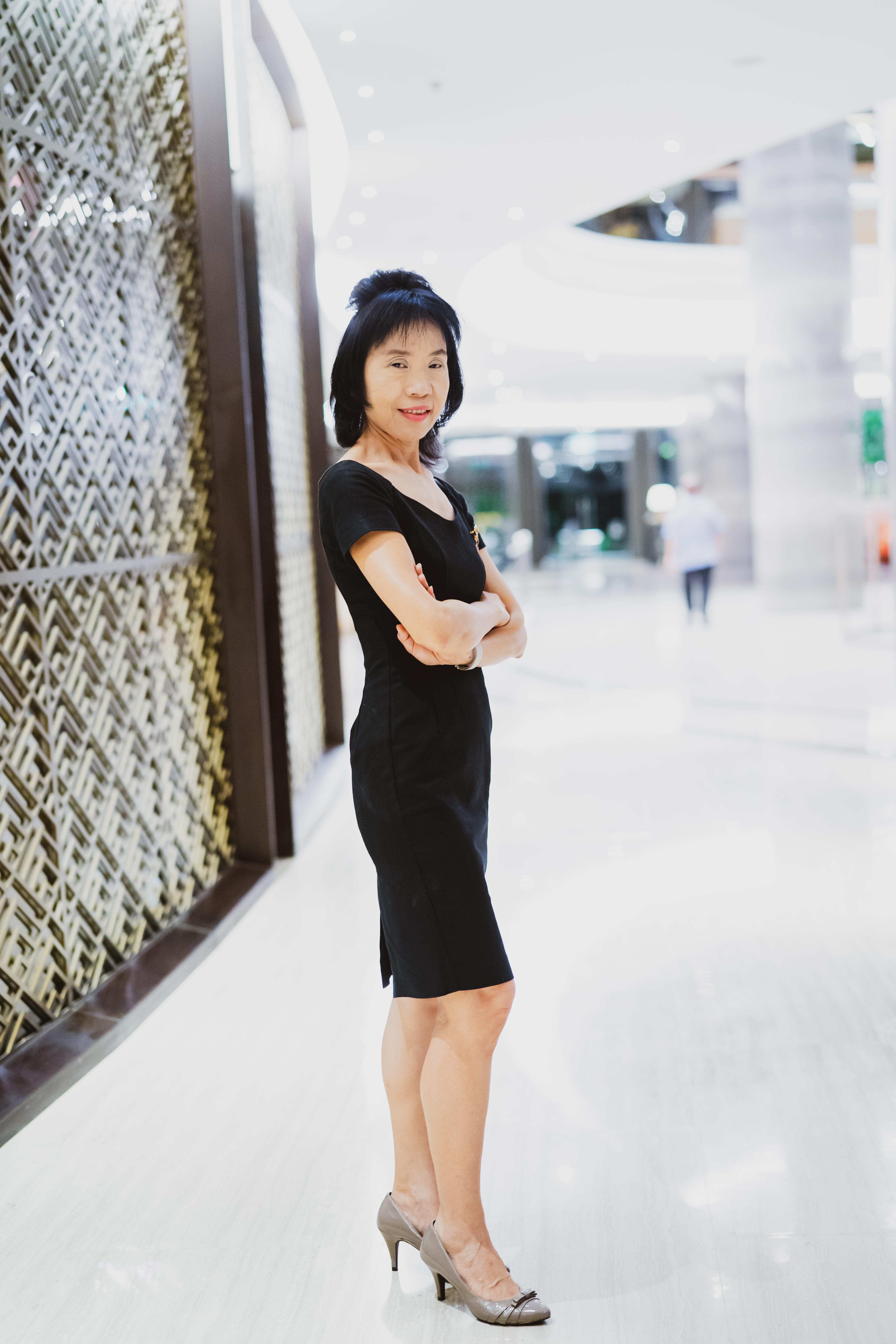 "Emphasizingly, we have been really good in water supply business, either in water pipeline or hydro dam, our expertise doesn't feel inferior than others at all. I thought that both electricity and water are the basic and routine for people. When we have enough capability potentiality, our parent company recommended that we should try to find opportunities to expand investment in neighboring country which we looked at Lao PDR, as we knew that many big investors have already invested mega-hydropower plant projects. For us, we seek for the small ones but high potential and finally we found Nam Lik 1 project. Once the decision had been made, we went ahead and signed the MOU and complete the Feasibility Study, and then reached the process of development project. We had partner to develop the project which is PTT International Company Limited, that later is GPSC. " Ms. Chinda referred to the first step of developing Nam Lik 1 Hydropower Plant Project.
This hydropower plant has been managed by Nam Lik 1 Power Company Limited with total investment 4,300 million baht. When commercial operation date (COD), electricity will be sold around 1,291.2 million Baht per year in 25 years of remaining concession period. That means around 30 billion Baht will be a result of success for investors to this destination, this road is not strewn by roses, Ms. Chinda told the purposefulness throughout the 5-6 years to implement this project that "Many foreign investors signed the MOU but not sincerely to implement, just signed for sale GOL (Government of Lao PDR) needed to have someone who intendedly develop the project. We did it, even though it is not a big project but we hired leading consultants from Europe since the Feasibility Study. Somebody asked me why I had to pay a lot of money.  If I were stingy with low investment and got unbelievable information when investments fail, it means I have to pay more and more money in the future.  We were willing to invest from the beginning. When our partner saw information, he could be trust, otherwise no one dares to risk. For us, the first step with Nam Lik 1 was not easy, our future is betted and challenged by this project because we are not a big company when compare to others, require to use lots of funding to invest. If this project failed, we would adversely suffer as well. If we were discouraged from the beginning, we would not carry on anything, but we fight, so we could pierce through until these days. Our strength is that we passed tuff project, then we will not fear anything, I've already known how to handle new project, what problems we will face, so it's ordinary, but we have to solve problem as best as possible. Looking back on dam with accident in the south of Lao PDR in last year, at that time, the officers came to see our specification of construction, intensively, but I didn't worry because our dam is Run-of-River and structure is Roller Compacted Concrete Dam that is stable and strong, everyone trusted in our construction. Significantly, the crisis could turn into an opportunity, so we learn and strengthen together."

Ms. Chinda and her partner had together pushed towards and support until Commercial Operation Date (COD), moreover, we tried to select the trustable professional in Operation and Maintenance (O&M) for Nam Lik 1 Hydropower Plant, thus it is the answer that Board of Directors selected EGAT to perform.
"Because we passed many troubles since Development and Construction, when reached Operation & Maintenance (O&M), we didn't want to face problems during O&M, thus, we selected trustable and professional such as EGAT to perform. For me, no one can beat EGAT regarding dam, and power plant in this region, either officers, knowledge, management, equipment, and instrument. If there will be any problems with our dam, it must appear in early of 5-6 years after COD, that the reason why we choose a professional to run O&M, to have all parties trust when the problem incur, EGAT will help us deal with everything and solve all problem"
This is point of view from strong business woman who made HEC become success in neighboring country. Ms. Chinda shares the guidelines for Thai investors who prepare to invest in Lao PDR. "Expanding business to neighboring countries is an opportunity and great pleasure, however it requires to watch out as well because each country has different conditions and limitations that we must study. Sometimes the law changes quickly such as Vietnam, Cambodia or Lao PDR. The one who can assist us a lot is Local Partner, choose person who recommends us about the basic context of country. Someone met up with the bad, wrong-advised and tricky, thus many investors decided to abandon and give up. Something cannot be taught, must face by yourself, however all problems will be good lesson learn. I'd like to cheer up and encourage all of Thai investors. "