We offer
Different Services
To become a growth company in engineering and construction technologies with modern and system.
Hydro Engineering's Projects
Construction of High Voltage Transmission System

EPC contract in the name of GTH Consortium which consists of Hydro Engineering Co., Ltd., Guangxi Transmission & Substation Co., Ltd (China), and SINOTEC Co., Ltd (China) who has experiences and the expertise in high voltage transmission system.

Decreasing Water Loss

Water loss in water distribution system means water supply which has been made by Water Treatment plant, once released water into pipeline system to utilizer, there will be water loss because of leaky pipes that some water leakage is able to be found on the ground or roads

Groundwater Supply for Waterworks Project

Department of Groundwater Resource has initiated the project and Hydro Engineering has been involved in this project since 2009. Our company established groundwater supply systems, constructed and installed the system to provide the

Pipeline Leakage Survey Project

Pipeline Leakage Survey, Metropolitan Waterworks Authority
Water loss along water supply system is loss of benefit and most of the water loss is caused by underground pipe leakage. Some significant reasons of pipe leakage are show below.

Renovation of Hydropower Plant Project

Hydropower Plant Project Renovation of Kaeng Krachan Hydropower Project, Petchburi Province, Electricity Generating Authority of Thailand (EGAT)
Hydropower Plant Renovation of 17.5 MW

Other Projects

Water Supply Improvement Projects for 5 districts in LAO PDR as mentioned above. Reflects to roles and missions of NEDA which requires to develop economy, society, transportation, sustainable tourism in dimensions of economy, society and environment to have employment
Work Philosophies
Company and our subsidiary realize the 5 important things of good corporate governance as follows:
Responsibility and Accountability
Best Practices for Creation of Long-term Value
Join us to create the sustainable value and stability
Our Clients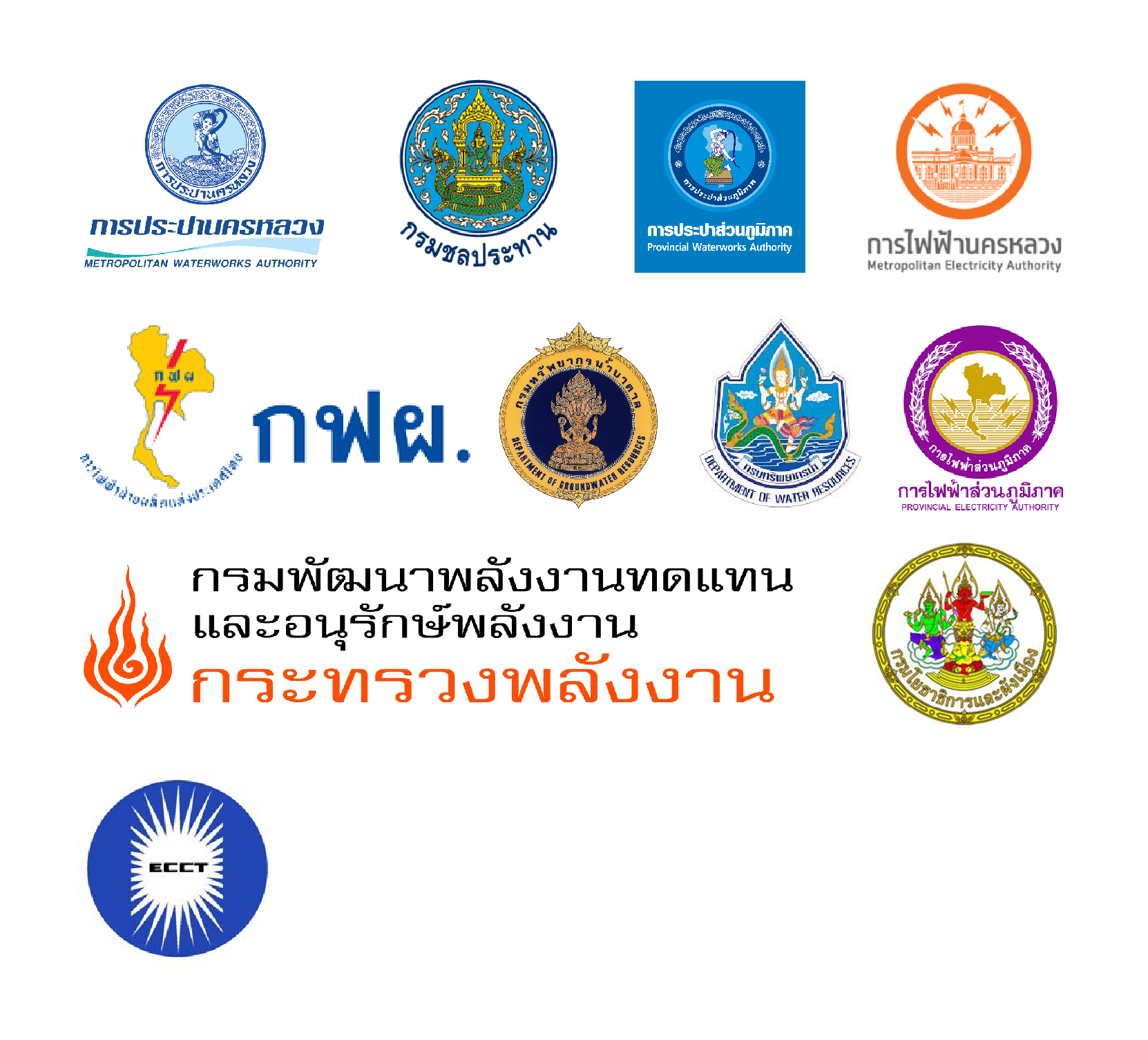 Questions
Hydro Engineering Co., Ltd. ("Company") has been established on 28 December, 1993 by Ms. Chinda Hongkajorn and Euasermpong family. The company has commenced the work regarding leaky pipe exploration in water pipe system belonging to Provincial Waterworks Authority and Metropolitan Waterworks, including management feed system work to decrease waste water in feed system and then our company has expanded our business in field of Transmission Line by having entered EPC Bid to supply and construction of Transmission System Expansion Project of Electricity Generating Authority of Thailand (EGAT).
Significantly, our target customers are Government and State Enterprise Sector for instance; Metropolitan Waterworks Authority, Provincial Waterworks Authority, Department of Groundwater Resources, and Electricity Generating Authority of Thailand.
With our strong intention and ongoing capacity improvement together with concept to increase value by modern technologies, high competent personnel and having superb alliances/parties corporate both in Thailand and oversea countries.